Cat Minding & Cat Sitting Service Northern Beaches, Sydney
A full 30 minute cat minding visit from fully trained, insured and police checked cat sitters. Established in 2005 Petmates is one of the longest running pet care companies on the Northern Beaches.
Petmates provides your furry feline friends with a personalised 30 minute cat sitting visit, spending quality time cuddling, tickling and adoring your cat, providing for their every need whilst you are away. We understand how cats think and how each cat is unique in terms of personality and needs. Petmates is passionate about cat minding and know what it is like going away and leaving your cat alone, which is why we can visit your cat as often as you like each day, it's totally up to you.
Not just a 'pop in' cat minding visit
At Petmates we understand that cats often crave human company and will be missing you while you are away. That's why we guarantee as part of our cat sitting Sydney service a full 30 minutes will be spent with your cat.
Once we have attended to the necessary feeding and tidying up we will cater to your pussy cats every desire whether that be some play time, a cuddle on our lap or any other specific requirements they may have (and we know they can have some weird ones!). Don't just opt for the pop in and feed cat sitting option treat your friend to some quality time being entertained by the "Petmates Party Pack"™ containing activity toys and treats to help keep your cat stimulated even when we are not there.
Full 30 minute cat visit guaranteed
Play time cuddles and tickles included
Fully insured and police checked carers
Use of the Petmates Party Pack™
Regular updates and photos
A range of additional extras
Cat Sitting Northern Beaches, Sydney – Alternative to catteries
Cats are sensitive beings, they are very attached to their own territory and smells. Taking them to a cattery with lots of different smells and lots of other cats can be a highly stressful situation from them. Our cat minding Sydney service enables your cat to stay in its own home whilst you are away. This will be a much better experience for your cat not being taken away from the familiar comfortable surroundings and having a friendly face routinely visit to spend some quality cat sitting time in your Sydney home.
Going the extra mile
As part of our cat sitting service in Northern Beaches Sydney we go the extra mile by providing regular updates and photos of your cat so you can relax and have guilt free holidays or time away knowing your cat is being spoiled at home. We can also collect the mail, take out the bins, water your plants and switch lights on and off to give the impression the place is being lived in. As part of our comprehensive service we include for FREE:
Hoover rooms with pet access
House Security (post, bins etc)
Frequent txt/email & photo updates
Personalised birthday card
Secure Key Storage Service
Don't just take our word for it, here's what our cat sitting clients are saying:
The worry is gone and they simply LOVE her!! (We know this because we no longer given the 'silent treatment' when we return!). It's wonderful to go away for weekends or long trips, safe in the knowledge that our cats are well cared for and happy. The little updates and pictures we receive are wonderful and the house is always spotless when we return. We can highly recommend Petmates.
Tracey provides an outstanding service, she is absolutely fantastic with our boys, Clive and Milo. They know her as 'Aunty Tracey' and when she comes over they show her lots of love! She has been great for us, comes at short notice and takes care of the boys as if they are her own. I would recommend her services to anyone who needs a safe and reliable person to look after your much loved pets. You won't find better……..anywhere.
Tracey is an absolute godsend. When I found her I knew I could leave my two cats at home while I went away for a few days and they would be totally spoilt and taken care of. They absolutely love her. I would recommend her to anyone looking for someone to mind their animals as she is really a 'pet whisperer'.
Cat Minding / Cat Sitting Rates
Full 30 minute visit for one cat
Personalised 30 minute cat sitting visit, spending quality time cuddling, tickling and adoring your cat.
Fluffy got a friend?
Each additional cat at the same address.
If you book 2 visits per day the $28 flat fee will apply to the 2nd visit for up to 3 pets.
Our Service Area
We cover a limited area on the Northern Beaches including Manly, Seaforth, Frenchs Forest, Balgowlah, Freshwater to ensure your pets travel time is kept to a minimum amount of time in the van and maximum amount of time having fun!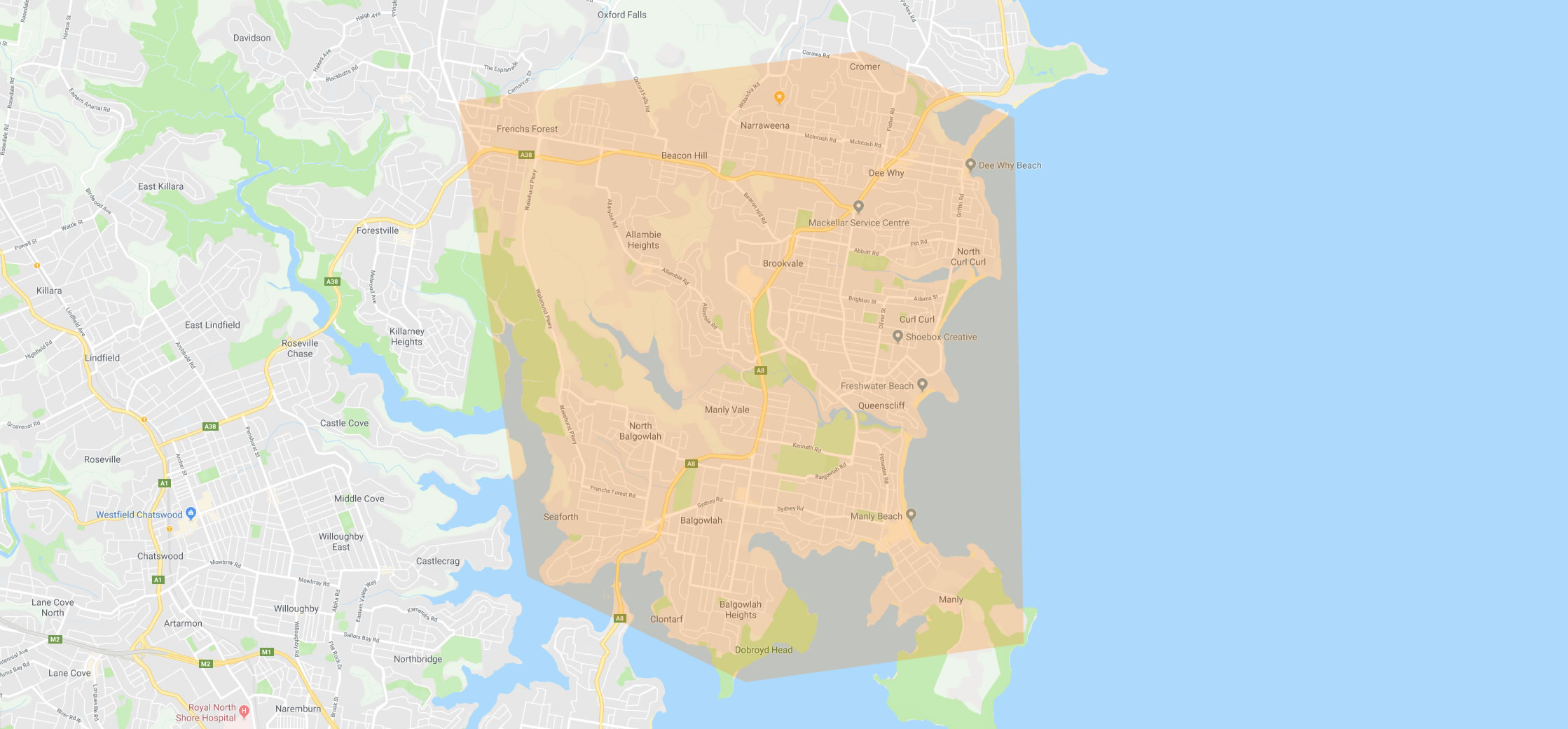 Cat Minding Northern Beaches – Ensuring your total peace of mind
We understand and appreciate the trust you put into us by providing access to your homes and care of your beloved cats, that's why Petmates has invested in comprehensive, specialist pet care insurance that covers us for all eventualities. Both our cat minding Sydney staff, Tracey and Nichola are fully covered by the insurance and police checked, you know exactly who will be coming into your house. All keys are anonymously coded and stored in a wall mounted key safe. Every new client receives a free meet and greet so you can ask any questions and provide any specific instructions.
Petmates Pet Services
Average rating:
3 reviews
Apr 10, 2018
Total peace of mind
Tracey has been looking after our pets for over 10 years when we go away. We currently have a Ragdoll cat that we hate to leave. We have total peace of mind going away knowing she is safe and well looked after in Tracey's hands. She is always relaxed and in beautiful condition when we return. We also love the texts and photo updates we recieve. I can 100% recommend Petmates and Tracey.
Apr 8, 2018
Reliable & Trustworthy
Tracey is reliable and trustworthy. She is an excellent communicator, with us and the cats, and we are very confident about their well-being when she's looking after them.
Mar 27, 2018
An excellent service
An excellent service. I have 2 cats and travel on a very regular basis. The cats love Tracey and I know they are safe and being well cared for when I'm away