About Petmates
Established in 2005 Petmates is one of the longest running pet care companies on the Northern Beaches.
Before moving permanently to Australia in 2007 I successfully setup and ran Animates Pet Services in the UK and had many loyal clients. This business was sold before leaving and is still running as a successful business.
I have a lifetime of experience of caring for cats and dogs and particularly enjoy caring for elderly pets. I have an understanding of and practical experience with very shy, timid cats and dogs, especially those which have come from a troubled background and rescue animals. Gaining their trust is a very special reward which I treasure.
I continue to improve my education through research and training courses by leading NSW dog trainers. I understand the knowledge of companion animals is a never ending subject.
I know how passionate I am about the care of companion animals and hope my many glowing references and A-grade qualifications go some way to proving this to you – a future happy client.


Tracey Smyth – Owner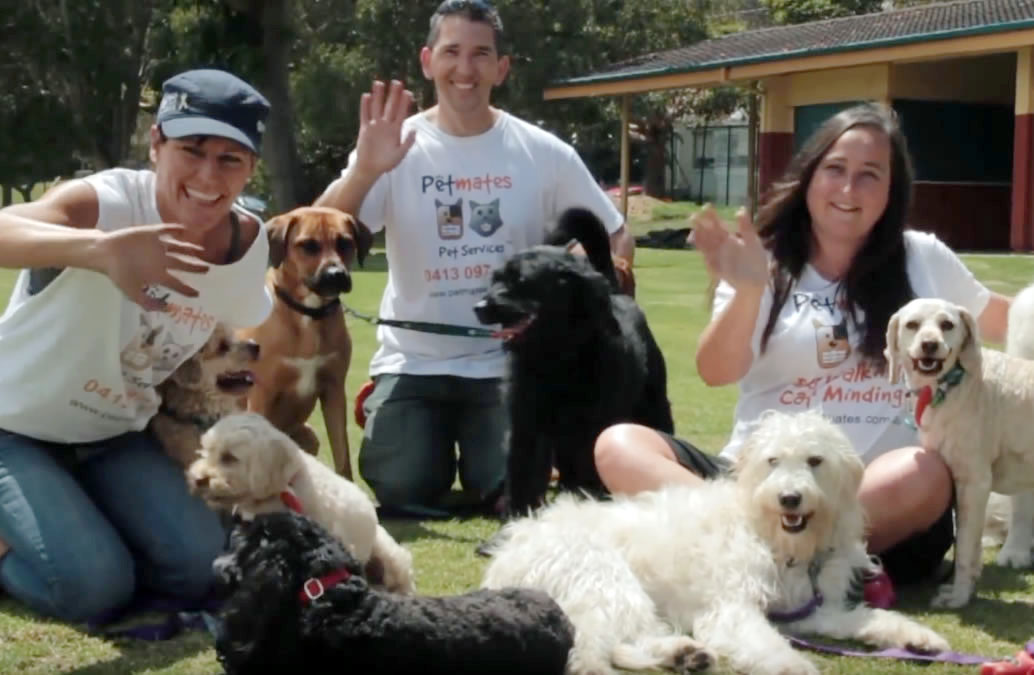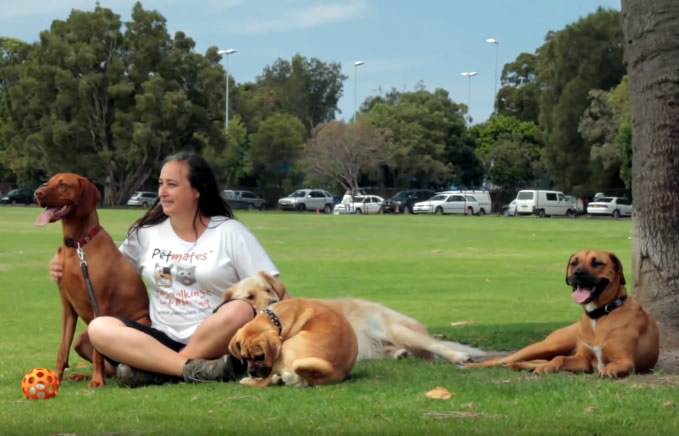 The Petmates Difference
I understand that your pets are a part of the family. I truly care about them as if they were my own (this is confirmed in regular client testimonials) and take the responsibility of your most prized possessions (pets and home) very seriously as you can see from my testimonials and credentials:
A-Grade Alpha Certified in Canine Behaviour and Training (theory and practical) by Sarah Whitehead; International Lecturer & Pet Behaviour Counsellor in Dog Behaviour & Training
Advanced award in practical dog handling skills from Centre of Applied Pet Ethology
Double grade distinction in animal behaviour and handling as part of Wildlife Habitat Management BTEC diploma
Fully Insured including Public Liability to $5 million and Care, Custody & Control
Complete Background & Police Checked
Recommended by vets, groomers and other pet care business owners
Proud to run a small local, trusted business, no agents using random people or students
See what some of our clients are saying:
The worry is gone and they simply LOVE her!! (We know this because we no longer given the 'silent treatment' when we return!). It's wonderful to go away for weekends or long trips, safe in the knowledge that our cats are well cared for and happy. The little updates and pictures we receive are wonderful and the house is always spotless when we return. We can highly recommend Petmates.
We've used Petmates for three years now and we wouldn't trust Louis with anyone else. Tracey and the team give him so much love and attention and ensure he gets a one hour walk. He is always exhausted when he gets home proving he's had a good time. Petmates always go beyond the call of duty.
Tracey is an absolute godsend. When I found her I knew I could leave my two cats at home while I went away for a few days and they would be totally spoilt and taken care of. They absolutely love her. I would recommend her to anyone looking for someone to mind their animals as she is really a 'pet whisperer'.
I have been using Petmates for the past 6 months and have found it to be an excellent way to break up my dogs day with an hour walk. His separation anxiety has stopped and his ability to socialise with other people and dogs is so much better. He is one happy pampered pooch. Adding Petmates service into his daily routine has been fantastic and the team are very accommodating and have provided and excellent service.
Petmates Proudly Supports